The Belkin Mini Surge Protector
Travel Chargers are essential for me. I tend to carry a lot a lot of gadgets on the road. Often in hotels and airports you will only have access to one outlet or simply there aren't enough for all of your devices.
I take the Belkin Mini Surge Protector everywhere I go. It is the perfect size to stash in my backpack and doesn't take up too much room.
If you need something a little larger the 6 outlet charger from Belkin is still portable. The 6 Outlet charger only costs a few dollars more than the mini and it adds 3 extra outlets. If you have room in your backpack for this its a great buy.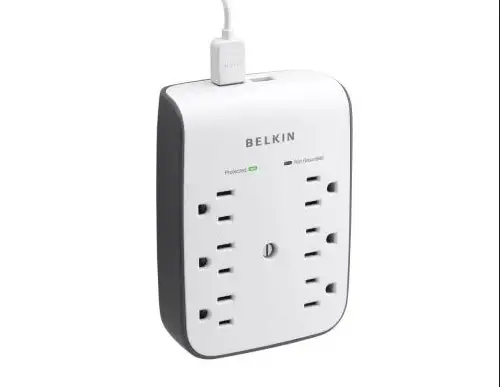 I can't tell you how many time the only outlet in my hotel room is behind the nightstand and already has the clock and lamp plugged in. It drives me crazy but this little addition to my backpack makes a big difference when I travel.
Other Travel Hacking Tips