I love versatile backpacks and gear because they allow for more flexibility when traveling. When I saw the Lenore Capsule Backpack I was intrigued. IGNOBLE created a extremely durable and versatile backpack I was lucky enough to get the chance to test it out for the last few months. To conduct this review I made this my primary backpack for day-to-day use and international travel.
Specs
When you touch this bag the first thing you notice it the durability. It is built to last. It is made out of 1680D ballistic nylon and lined with Ripstop interior. Although it is tough, it is also very comfortable on your back. It has fully padded straps and back which makes it feel lighter on your back.
Weight: 1 lbs 12 oz. (793 g)
Bag Dims: 12.5″ W x19.5″ H x 8″ D
Total Capacity: 27 liters
Durable and comfortable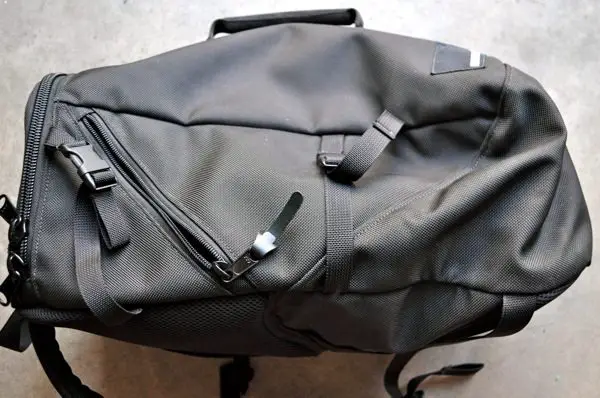 Airmesh Back Padding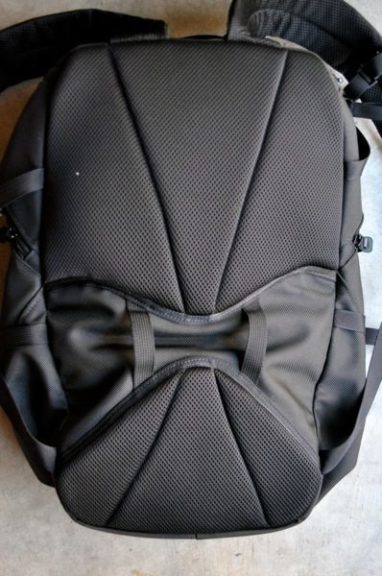 What Can it Hold?
One of the best features of this pack is its simplicity. It has a large opening a a the top which you can fill to the brim with ease. I found I used this backpack as 1 of my 2 my carry-ons because it can handle so much. I can fit my laptop (MacBook Pro or Air), books, over-ear headphones, water bottle, speakers, external hard drives, DSLR, point-n-shoot, sunglasses and the list goes on. The photo below isn't even at capacity.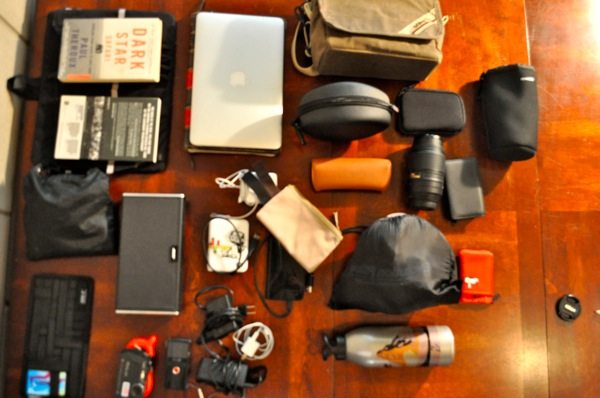 Versatility
Now to the best part of the bag. It can be carried as a backpack or a lightweight duffle. Often my main bag is a backpack so I can't easily wear two backpacks. So simply turn the bag on its side and now it is a duffle bag.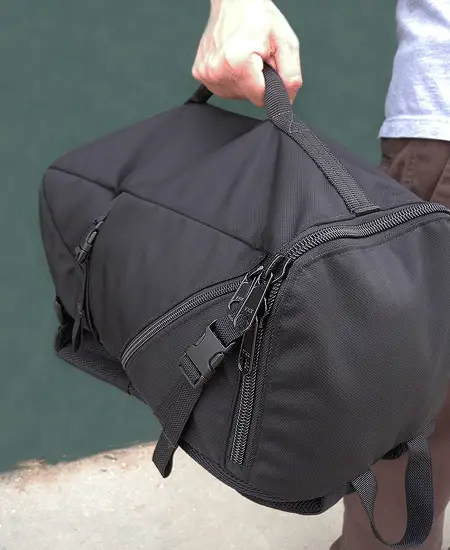 The backpack straps can be tightened and buckled close to the body of the bag so they do not bother you when carried in this position.
As a Backpack
Most people will probably use the bag in the form of a backpack and another great feature about this bag is it can be used as a day pack as well.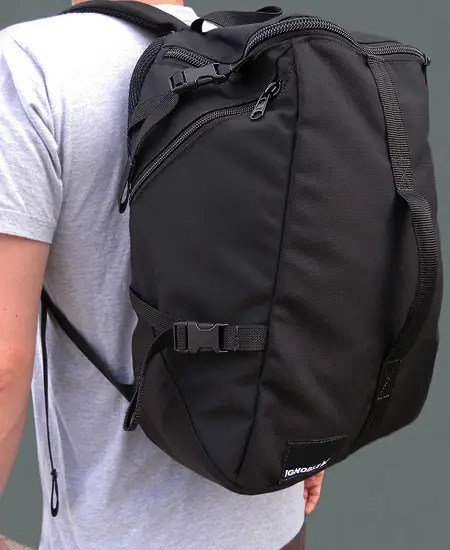 It is light enough wear this can be your pack you wear around the city while you explore. It collapses and flattens when it is not packed to the top.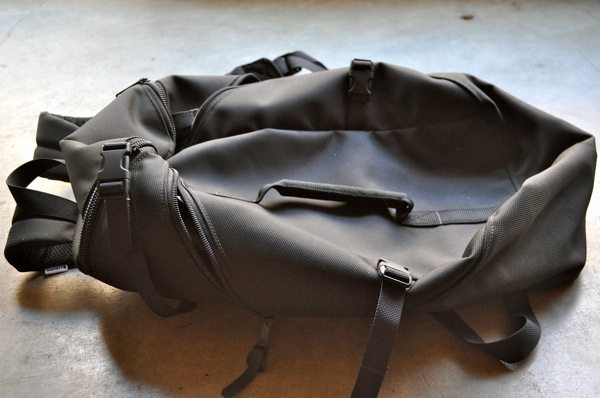 The side pockets are great for many things when used as a backpack. Storage for sunglasses, an extra lens for your DSLR, or even better a water bottle. One thing I hate is when backpacks have no place for a water bottle. These side pockets double as storage and a perfect place for your water.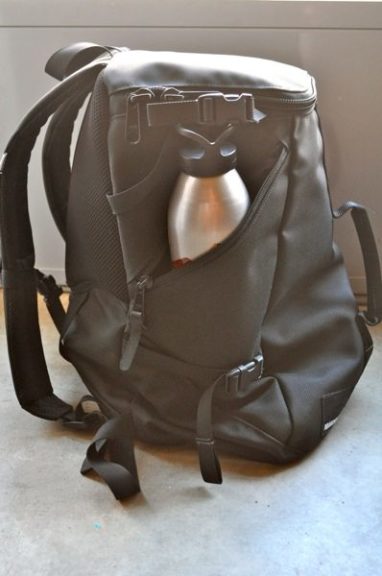 The Interior
The interior has a minimal design. It is one large opening with 2 additional features. It is not overloaded with pockets which is nice. There is an elastic pocket along the back of the pack which can be used for documents, books, or your laptop which is what I use it for. It is not padded but you should always carry your laptop in a case anyway inside your backpack. There are backpacks with designated padded pockets but they are a waste of space when not in use. I think the best solution is to have a nice case for your laptop.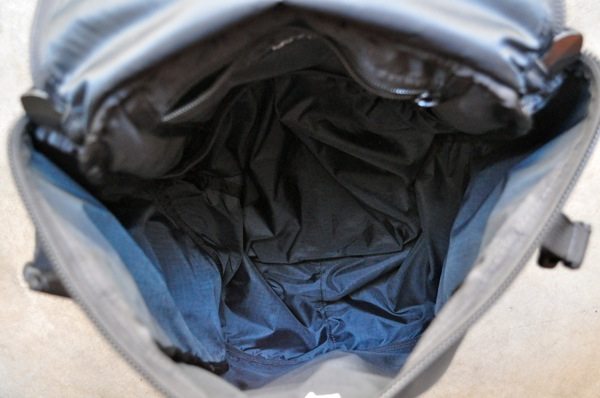 There is also a small zippered pocket at the top of the interior. This can be used for countless things such as your point-n-shoot, backup batteries, memory cards, or just about anything.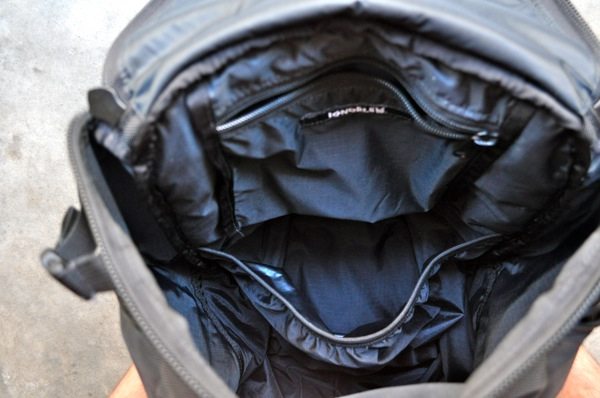 How Do I Use it?
I have been carrying this bag for a few months now in order to give a honest and thorough review. I can say that this is one of the best bags I have carried. Its durability stands out the most when compared to many other backpacks I have used. It maintains a level of comfort to compliment its strength and design. The versatility is what makes this one of my favorite bags and while I will continue to use for all of my travel.
I have used this bag to carry all of my electronics in its backpack form and to carry additional clothing in its duffel bag form. Check out the video below where I show you what I carry in it the most often. I do not even fill it past half capacity.
Items from the video include: MacBook Air with case, DSLR day bag with 1 lens, zoom lens, external HDD, sunglasses, book, Bose wireless speakers, charger, foam neck pillow, document holder, and water bottle.
Keep in mind there was a lot more room in the bag but I don't often pack it to capacity.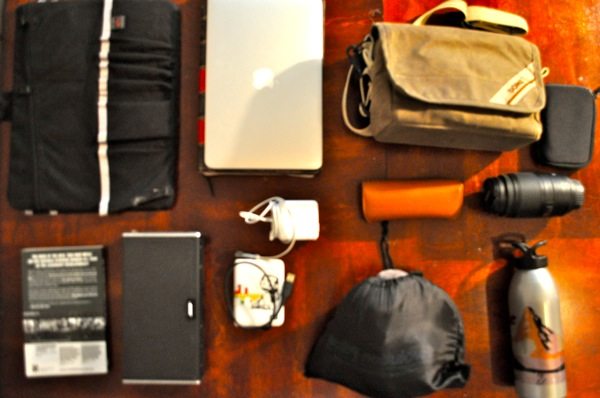 Video Review:
To find out more about the Lenore Capsule Backpack head over to IGNOBLE. You can find more info and photos on their site and buy as well.
[xrr rating=5/5]