On my way to Nepal I booked an extended layover in Qatar. It was a nice way to break up a long flight from NYC and see a new city before beginning my journey to Everest Base Camp. Doha lies between the deserts sands to the west and the Corniche Bay to the east.
I was excited to see one of the fastest developing cities in the world to see what it had to offer. This five star hotel is situated on its own exclusive island resort with views of the city and the gulf.
This is my review of the Ritz-Carlton, Doha.
First Impressions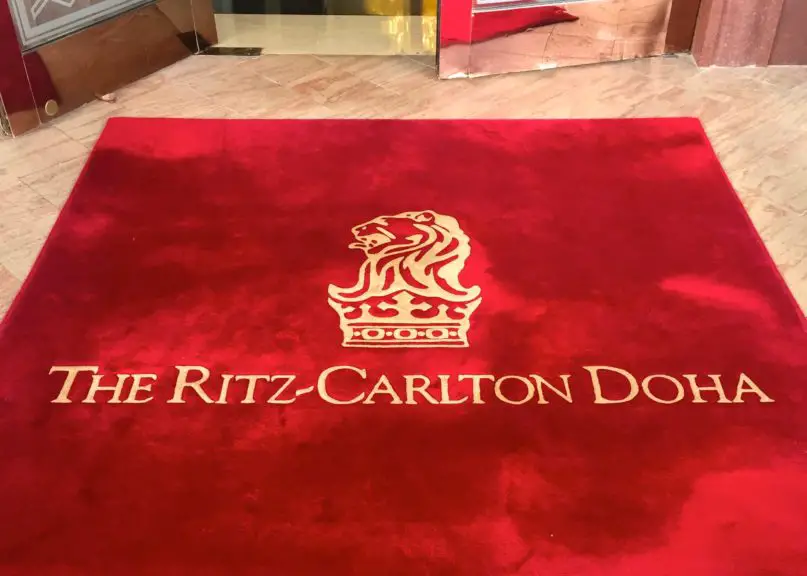 The airport pickup was seamless. A driver from the hotel was waiting with a sign in-hand and we were at the hotel in roughly 30 minutes.
This five star hotel meets the expectations of a world class hotel. From a welcoming greeting to a welcome beer on the Club Level it is hard to not feel like you're at home in Doha.
Location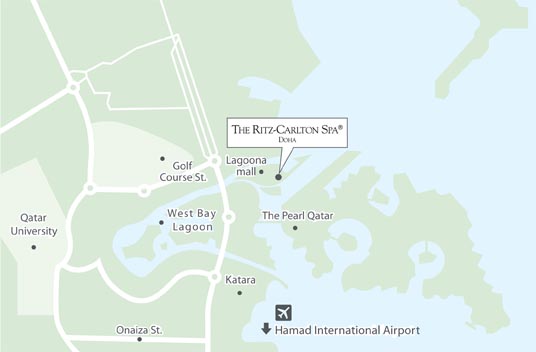 The Ritz-Carlton, Doha is located on its own exclusive island resort. The drive from the airport is roughly 30 minutes away depending on traffic.
Amenities
374 well-appointed guestrooms, each with sea or city views
61 luxury suites and 42 club rooms with free internet connection
Eight exceptional restaurants and bars featuring fine local and international cuisine
A world-class spa and modern fitness center
Indoor and outdoor swimming pools
Two ballrooms, six meeting and video-conferencing rooms
A 235-slip marina with club house for boats and 8 slip marina for jet-ski
When its not too hot the pool is a great spot to lounge during the day. Summer days in Qatar can be brutal and whenever there is a chance to cool off take it.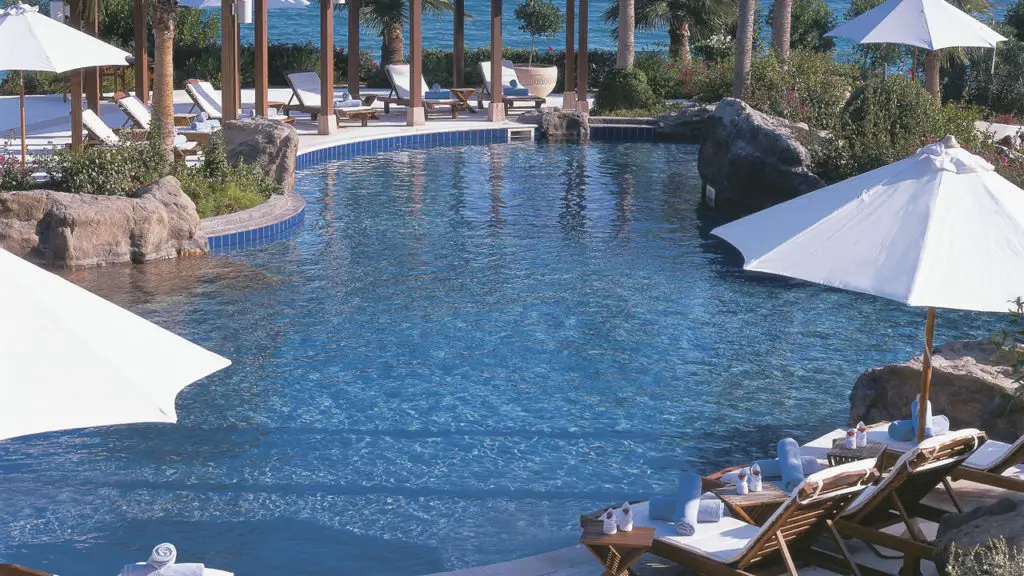 The Ritz-Carlton Club Level
If you have stayed at a Ritz before you may be familiar with the Ritz-Carlton Club Level. The club offers exclusive rooms, amenities and services. Enjoy a drink over unobstructed views of the Arabian Gulf and the Pearl.
Exclusive Club Level Benefits
There are many benefits to the Club Level. This includes personalized check-in, check-out service, dedicated Club Concierge available for transportation, tours and flight check-in assistance.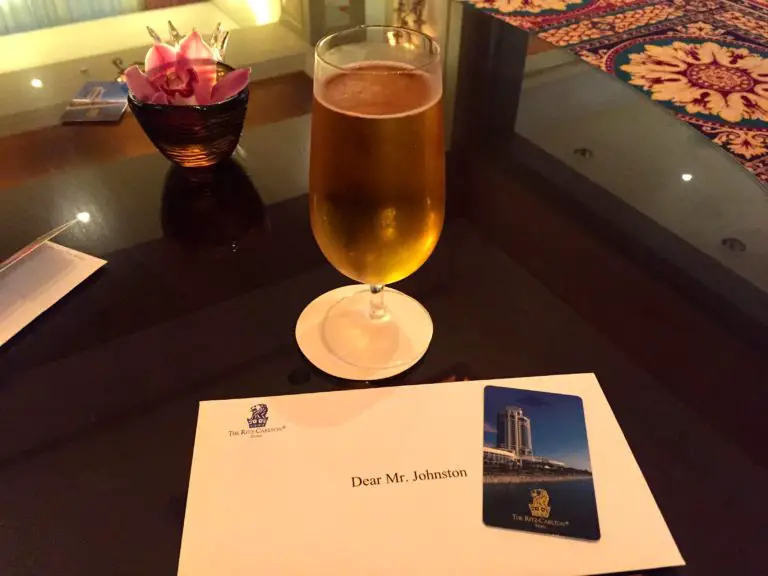 The Room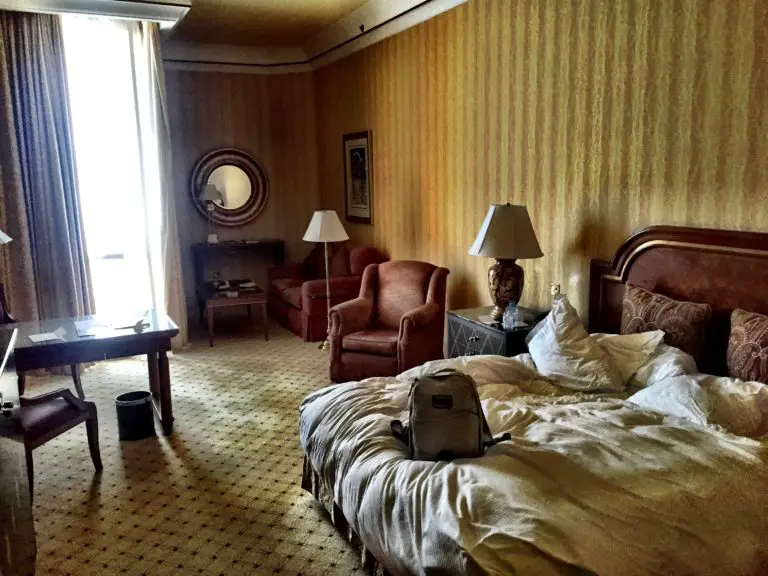 The room was spacious and had a great view off the balcony. All rooms are either sea views or city views and you can't go wrong with either. Below is the view from my room.
Also, next time I'll take a photo before I hop in bed!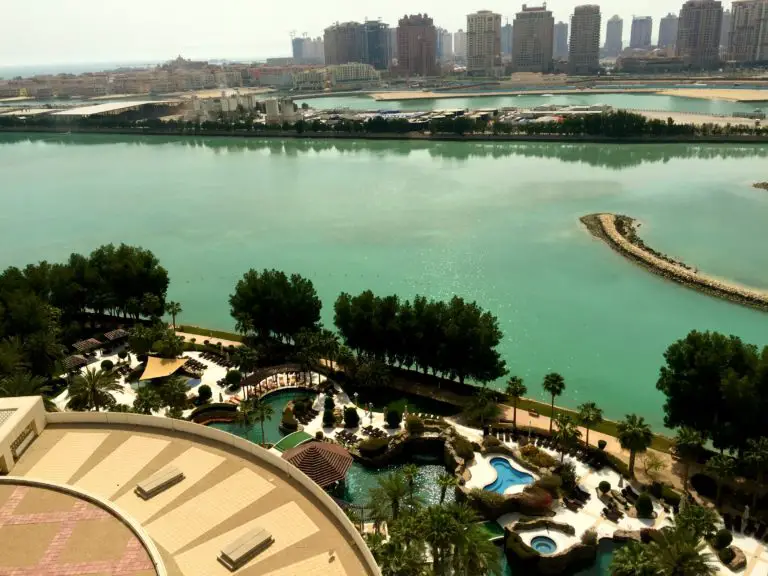 Overall Impression of the Ritz-Carlton Doha
My stay was brief but very pleasant and comfortable. As is standard with any Ritz-Carlton property you are going to be treated well from the moment you arrive up until your departure.
Doha is a great city to spend a few days or an extended layover. It is a modern city but there is plenty of culture to be found if you know where to look.
Check out my Layover Guide to Doha for ideas on your next visit.