When people think of Italy they often overlook Milan. They head for classic destinations like Florence, Venice, and Rome. Those are all great cities but you should consider adding Milan to your itinerary on your next Italian getaway. I am guilty of waiting too long to visit Milan and didn't make time for it until my most recent visit to Italy. I quickly discovered Milan is home to great little neighborhoods, delicious food, and fantastic history and architecture.
Hotel Review: Four Seasons Hotel Milan
The Four Seasons is located in one of Milan's most fashionable shopping districts. The first thing I noticed was the red Ferrari parked outside. It is located on a quiet street but close to nearby attractions which makes it a great location.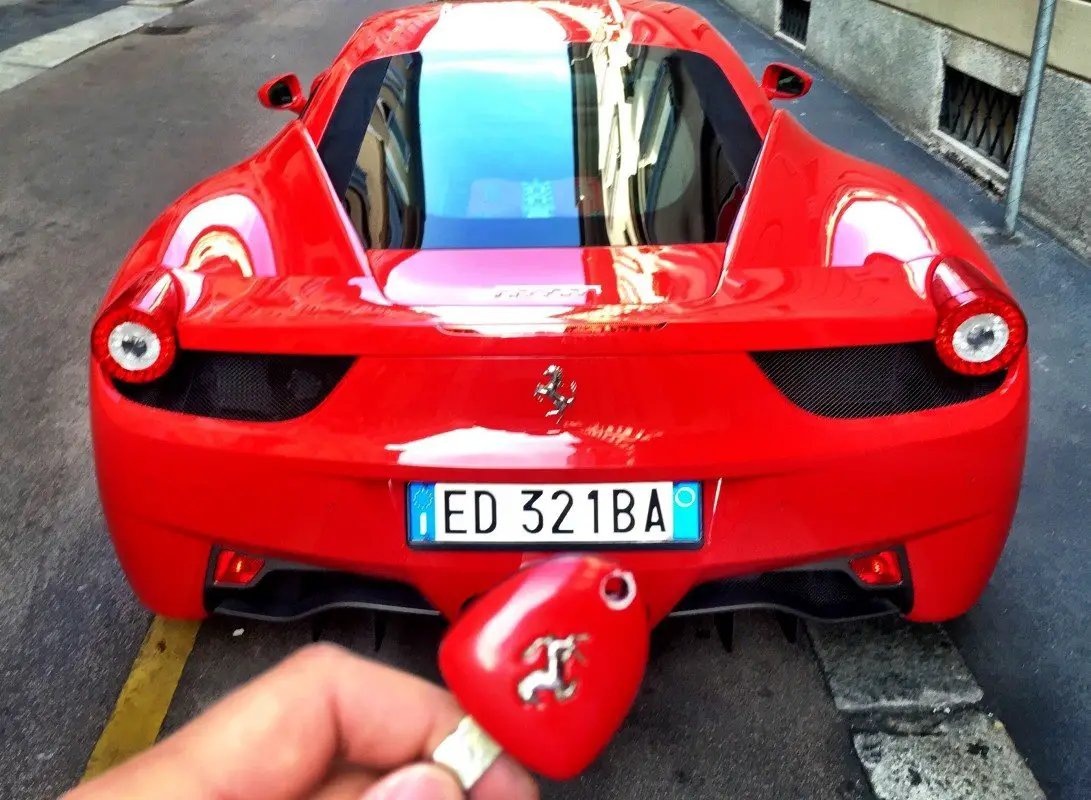 The hotel itself has been converted from a 15th-century convent to the urban oasis it is today.  The center courtyard is the perfect place to enjoy breakfast, a drink, or just relax after a day of sightseeing in Milan.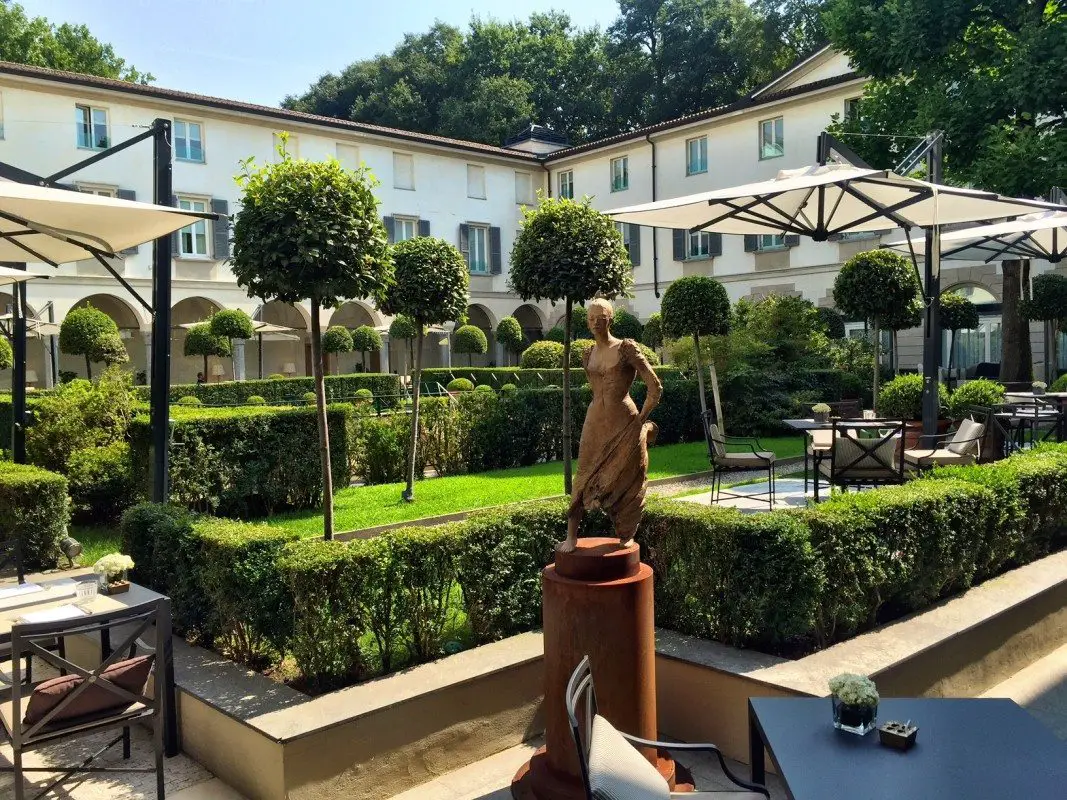 Room with a View
The central courtyard is the best feature of the Four Seasons Hotel Milan and a room looking over it makes it that much better. There are 118 modern rooms in the hotel which contrast nicely with the 15th century architecture. Milan is a bustling city and having a peaceful room to return to is a must. Ask for a room with a garden view if available.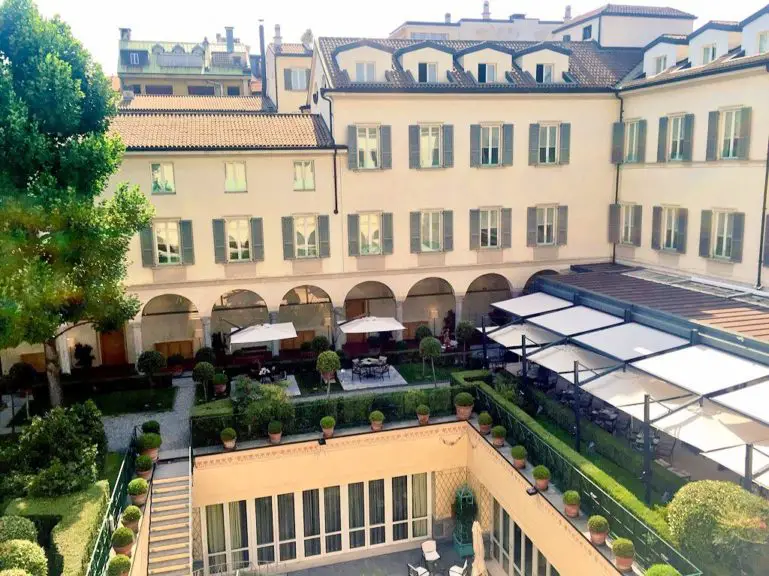 Four Seasons Hotel Milan Amenities
The Four Seasons will always take care of you but this spa was truly unique. Just look at it (pictured below). I didn't have time to enjoy it myself but next time I will make the time. The spa offers body treatments, massages, and additional relaxing services to help you unwind. I did use the fitness center daily. It is small but packed with everything you need to get in a workout.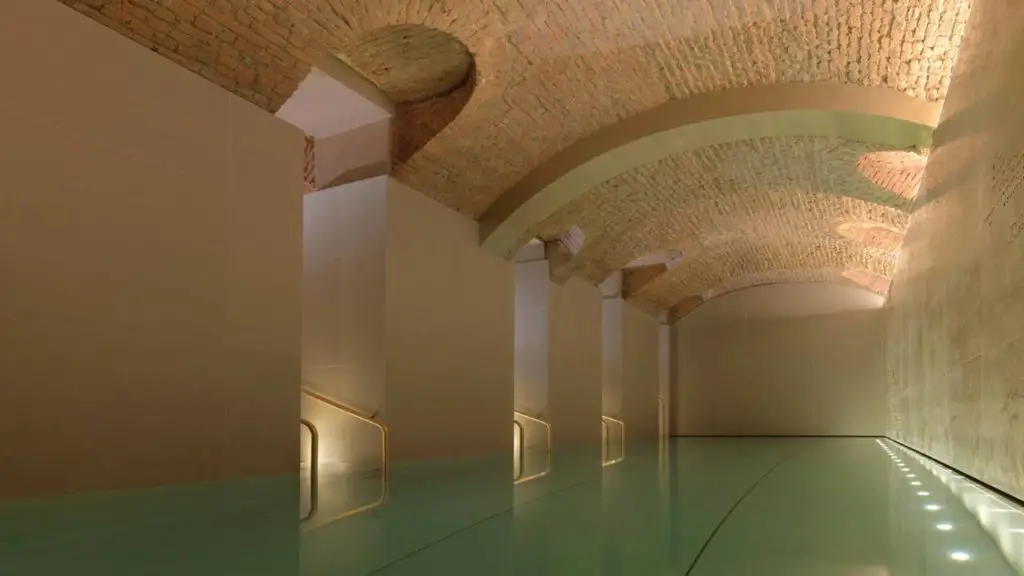 Four Seasons Hotel Milan
Don't overlook Milan on your next trip to Italy. It is a great hub to begin your Italian holiday. Lake Como is a short train ride away and you can take the train down the coast to Cinque Terre to see the beautiful coastline. Consider the Four Seasons Hotel Milan make the most of your trip. And who knows maybe you can test drive their Ferrari.
For rates and availability head over to: Four Seasons Milano