There are dozens of credit card offers out there to choose from today and it is hard to determine which is right for you. If you haven't signed-up for a travel credit card you should and here is why.
Benefits of Travel Credit Cards
Earn thousands of miles for little effort
Fly for free anywhere in the world
Upgrades and perks with airlines
Access to airport lounges
Free rooms at hotels
Become a travel hacking pro
What to Look For in a Credit Card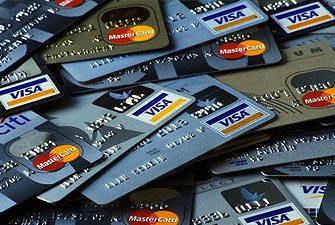 I have used credit cards to earn thousands of miles to fly around the world for free. The key is choosing the right travel credit card for you. So how do you know what card to pick? This guide will break down the benefits of every card and how to apply.
Sign-up Bonus
Every travel credit card has something different to offer. The biggest thing to look for is a large sign-up bonus, the bigger the better. Many cards come with at least 25,000 miles when you sign-up but bonuses go as high as 50,000 and even bigger. However, there may be reasons why you would choose the lower mileage bonus and we will get to that.
Miles or Points per Dollar Spent
Most cards offer a 1:1 ratio of miles for every dollar you spend. That is great but to earn a free flight on this alone you are looking at spending thousands. Every mile counts but it's even better when you get double the miles for every dollar. Some cards offer 2 miles for every dollar spent or perks for specific purchases. This can include bonus miles for money spent on travel, gas, groceries, etc.
Be sure to look for a card that can earn you more than 1 mile per dollar. Your miles will accumulate a lot faster with this type of card which means more free flights. Some may only offer double miles for specific purchases but the more chance to earn miles the better.
Meeting the Minimum Spend
One catch for earning these huge sign-up bonuses is that you must meet a minimum spend on the card within a few months. For example, you may have to spend $2,500 in the first three months on one card or $1,000 on another. Be sure you can meet this spending limit but never spend money you don't have.
How to Meet the Minimum Spend
To meet a minimum spend on a travel credit card all you need to do is put everything you are already buying on that card. This includes groceries, gas, cell phone bill, cable, and internet. Anything and everything you are already buying every month should go on that card to help meet the spending requirements. Do not spend just to meet a minimum. Pay off your card every month and hit that spending minimum. Before you know it you will have the miles to fly anywhere in the world for free (this might take more than one card).
Low Annual Fees
Every card comes with an annual fee. This can vary greatly from $50-$450. Typically the first year there is no annual fee so you could cancel your card after a year to discontinue the card and avoid future annual fees. However, the fees often pay for themselves. For example, the $95 annual fee on the Delta American Express will get you free checked bags. At $25 per bag you will earn that annual fee in no time if you check your bag four times.
I would avoid annual paying cards with the higher annual fees unless you truly travel a lot.
Take a look at the American Express Platinum that has a $450 annual fee which is very high.
What do you get?
25k sign-up bonus miles
Free access to over 600 airport lounges worldwide (bring a guest for $27)
$100 credit to apply for Global Entry
That complimentary priority pass for airport lounges and the $100 credit for global entry might make a card like that worth your money. But most of do not need a card like this and there are plenty of cheaper cards out there with higher sign-up bonuses. Apply for the card that is right for you based on what you need.
 Do You Need Good Credit for Travel Credit Cards?
The bottom line. Yes, you do need very good or excellent credit to be accepted for the best travel hacking credit cards. There are options for people with less than good credit to earn miles and I will cover that in another post.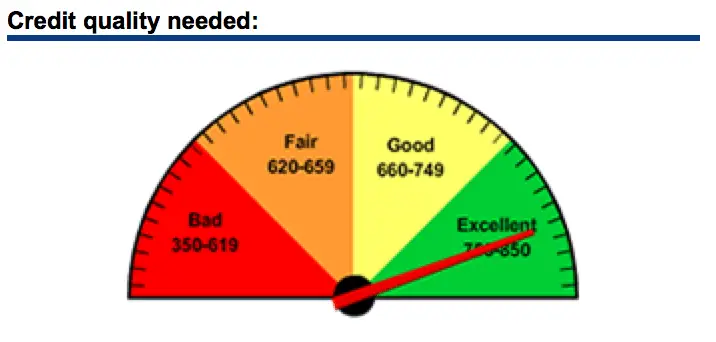 Will Applying for Multiple Cards Hurt Your Credit?
Many travel hackers and frequent flyers use a method called "churning and burning." This is basically opening and closing many cards at once to take advantage of the sign-up bonuses. This sounds like it would hurt your credit but most travel hackers have had no issues being accepted over and over for new cards. Your credit may take a small dip but it will go back up again. You can read a little more about this topic from an interview I did with the credit card experts at creditcardguide.com.
Choosing a Travel Credit Card
You need to think about what is most important to you. Do you value the biggest sign-up bonus? Can you meet the minimum spend? Do you have an airline you fly the most? Every card has different perks and the key is choosing the right credit card for you.
How Do You Know Which Card You Qualify For?
Many people do not know which cards are available to them and this is not a problem. Sites like CreditCards.com offer a program called Card Match. All you need to do is enter your personal information and they will show you the cards available to based on your history. Yes, you will need to enter social security number to see accurate card matches. CreditCards.com is a trustworthy site that I have used so don't worry. Feel free to see what cards are good for you and apply. However, if you do not feel comfortable entering your personal information you can simply browse cards based on your level of credit on the site.
CreditCards.com also offers a full list and their benefits.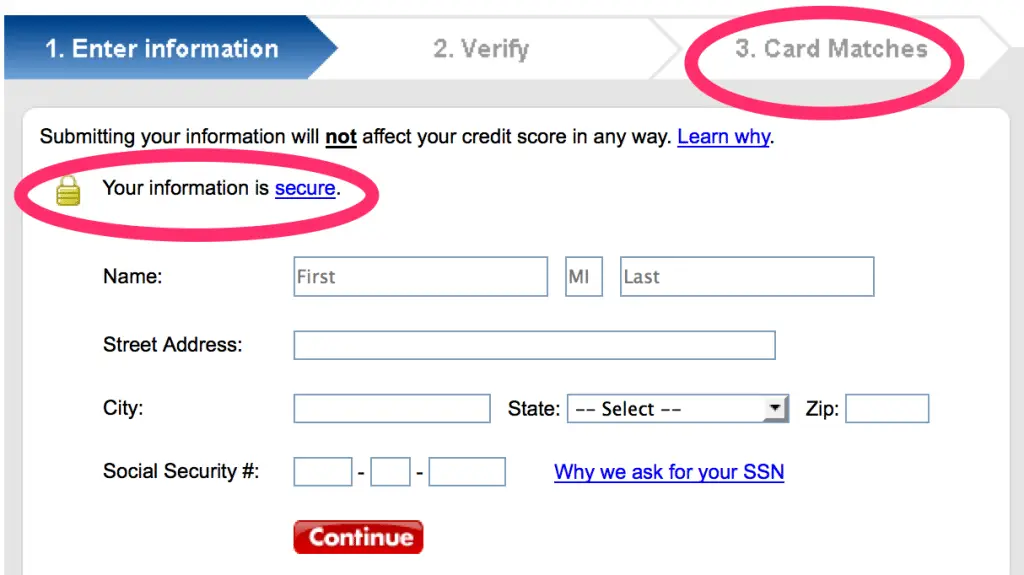 My Favorite and the Top Travel Hacking Credit Cards
Chase Sapphire Preferred Card
The card offers 2 points per dollar on every travel and dining dollar spent and you will earn one reward point the rest of your purchases. There is no annual fee for the first year and it is $95 after that. The 40,000 sign-up bonus is enough for a flight valued at $500. The minimum spend is $3,000 in the first three months.
Key Features
[list icon="check"]
40,000 bonus points
2x the points (travel & dining)
No foreign transaction fees
7% annual bonus
20% off travel
[/list]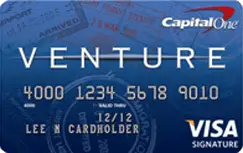 Capital One Venture Rewards Credit Card
This card is as simple as it gets. Earn double miles on every purchase and redeem them for free flights. Earn a 10,000 mile sign-up bonus after a $1,000 minimum spend. There is no annual fee the first year and it is $59 after that.
Key Features
[list icon="check"]
Low minimum spend for bonus
2x the miles
No foreign transaction fees
[/list]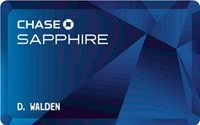 Chase Sapphire Card
Not to be confused with the Chase Sapphire Preferred, this card offers a great travel rewards as well. Earn 10,000 bonus points when you sign-up and 1 point per dollar on all purchases (2 points per dollar at restaurants). The minimum spend is significantly less at $500 in the first three months.
Key Features
[list icon="check"]
No annual fee
Bonus points on travel purchases
Points never expire
[/list]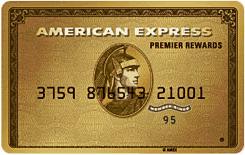 This is a great business card for anyone (not just businesses). Earn triple miles on airfare purchases and 15,000 bonus miles once you reach $30,000 in spending. The sign-up bonus is a strong 25,000 miles with a potential for 40,000. There is no annual fee.
Key Features
[list icon="check"]
No annual fee
Triple miles on airfare
[/list]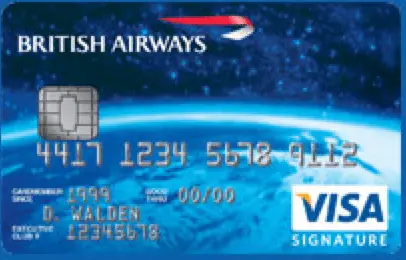 British Airways Signature Card
Earn 50,000 Avios with a low minimum spend of $1,000 in the first three months. You can earn up to 100,000 Avios a year with this card.
Key Features
[list icon="check"]
High sign-up bonus of 50,ooo Avios
Low minimum spend
[/list]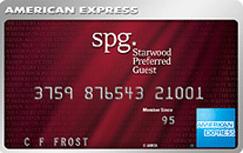 Starwood Preferred Guest from American Express
Don't confuse this for just a hotel rewards card. The points earned with this card can be transferred to almost any airline. A bonus of 5,000 miles for 20,000 points transferred is a great perk. No annual fee the first year and $65 after that.
Key Features
[list icon="check"]
Flexibility to redeem points on almost any airline
Many ways to earn bonus points
[/list]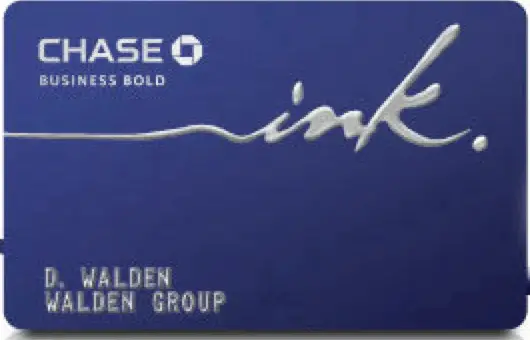 Chase offers a large bonus of 50,000 points for this card. The minimum spend is higher at $5,000 in the first three months. It is good towards $625 in travel once you reach the minimum spend.
Key Features
[list icon="check"]
High sign-up bonus
Points don't expire
Earn 5 points per dollar on business expenses
[/list]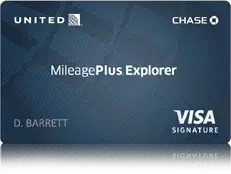 United MileagePlus Explorer
Earn 30,000 miles when sign-up for this United credit card. Spend $1,000 in the first three months. If you fly United a lot this is a good card for you to earn a quick 30,000 miles.
Key Features
[list icon="check"]
Good sign-up bonus
Low minimum spend
$95 annual fee
[/list]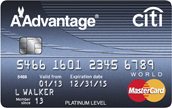 American Airlines AAdvantage Card
This card has a very good sign-up bonus of 40,000 miles. You will earn a $100 flight voucher every year you meet a minimum spend and renew the card. Free checked bags for up to four people.
Key Features
[list icon="check"]
Great sign-up bonus
$3,000 minimum spend in first 3 months
$100 annual flight credit
[/list]