Puerto Rico is a beautiful Caribbean island. It is U.S. territory just over two hours from the continental United States. No passport is required for Americans making it an easy choice for those looking to avoid carrying a passport on vacation. However, no matter where you are traveling from you don't want to miss this incredible island. From El Yunque Forest to Old San Juan and the pristine beaches of Culebra there are countless attractions and places to visit.
Driving the North Coast of Puerto Rico
I called Courtyard Isla Verde Beach Resort home during my time in San Juan, Puerto Rico. It acted as the perfect spot to visit 5 must-see places on the North Coast of Puerto Rico. This Marriott International was right on the beach, close to the airport, and offered spectacular views from the room. The best way to visit these must-see places in Puerto Rico is either by day tours from your hotel or renting a car and stopping along the way. No matter your preference here are some favorite places from the North Coast of Puerto Rico.
Mar Chiquita
Playa Mar Chiquita is a beautiful little beach located around 45 minutes west of San Juan. It is frequented by locals and tourists making is a nice place to enjoy the afternoon. There is often a food truck on site to enjoy lunch or a snack.
Arecibo Observatory
You may remember Arecibo Observatory from the James Bond movie GoldenEye. The massive 1,000 ft. radio telescope was the largest single-aperture telescope until 2016 when a 500 meter telescope was completed. There are tours weekly from Wednesday through Sunday from 9am-4pm. Check the schedule to make sure it is open for your visit.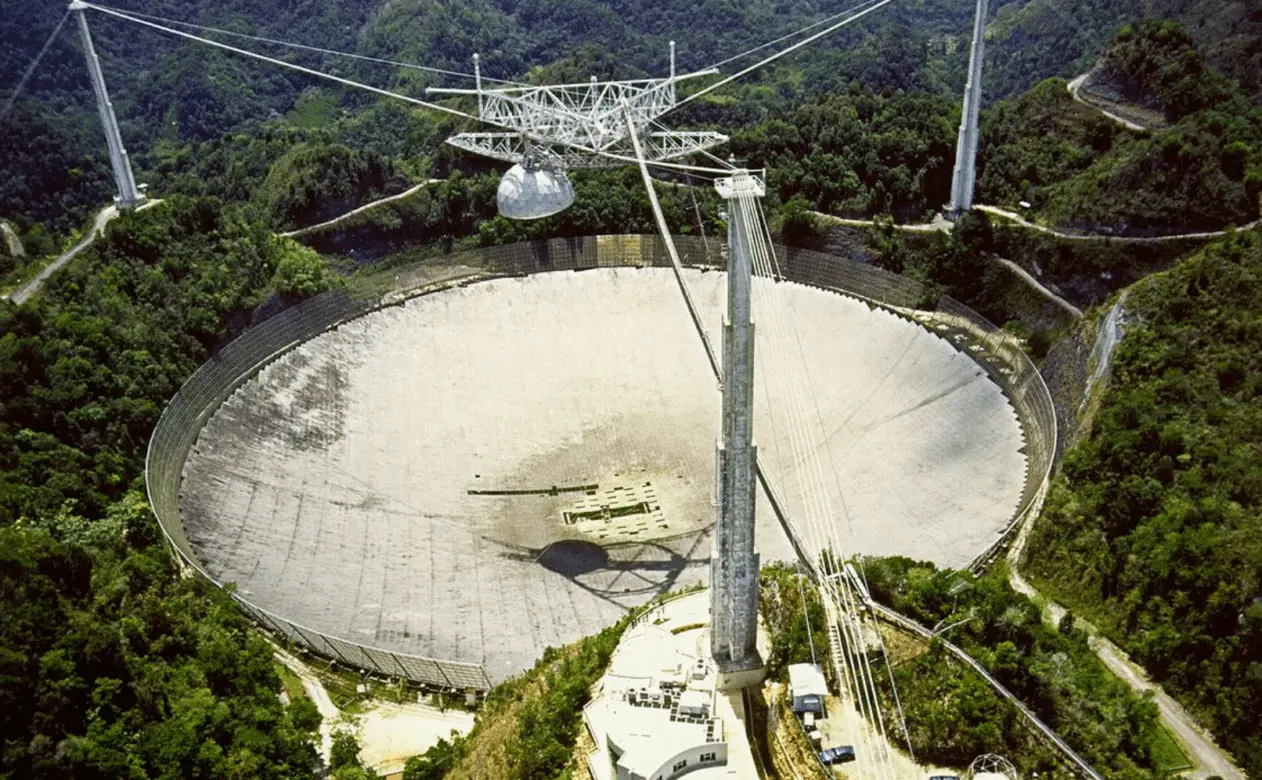 Camuy River Cave Park
The Parque Nacional de las Cavernas del Río Camuy is the third largest underground cave system. It is an incredible sight and not to be missed on a day trip from San Juan or on a North Coast road trip. It is around 90 minutes from San Juan and it is best to depart early to beat the traffic.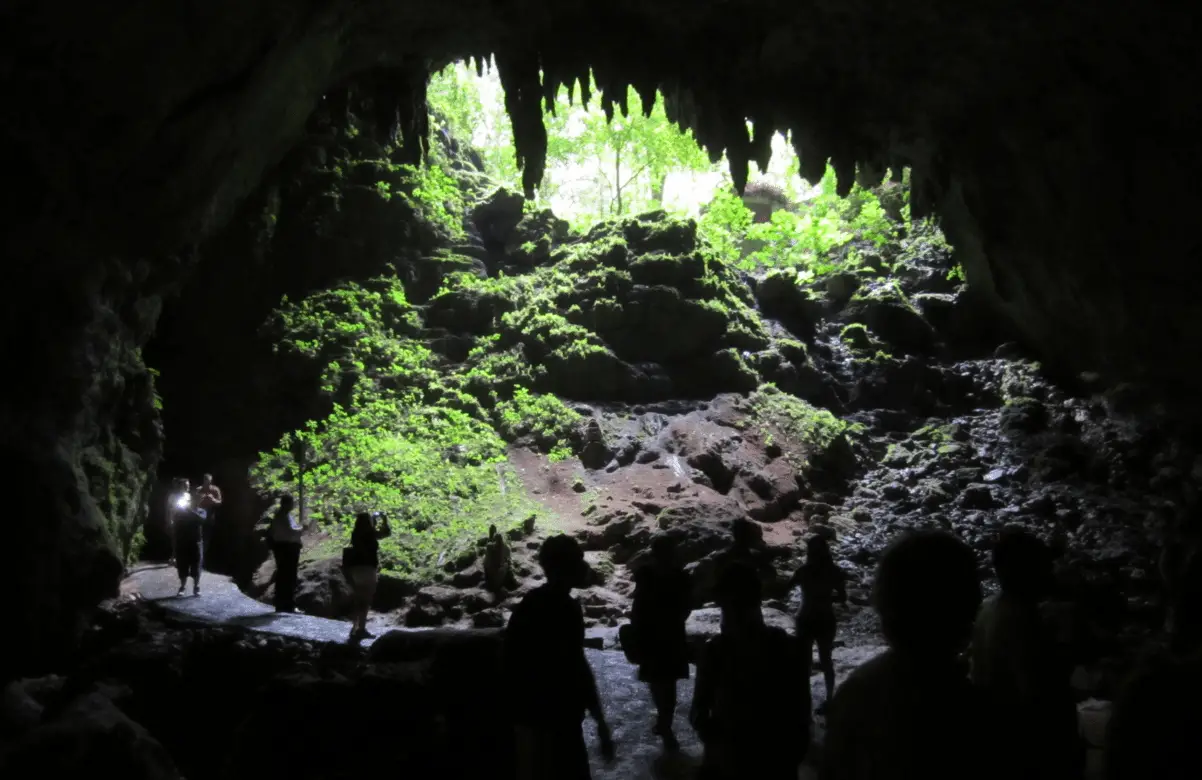 Cueva del Indio and Seven Arches
Cueva del Indio and Seven Arches is simply a beautiful place to stop on a tour around the Nrth Coast of Puerto Rico. It was a filming location for the Pirate's of the Caribbean and is easy to see once you see it for yourself. There are petroglyphs dating back centuries and it an easy place to self-drive with cheap parking on site.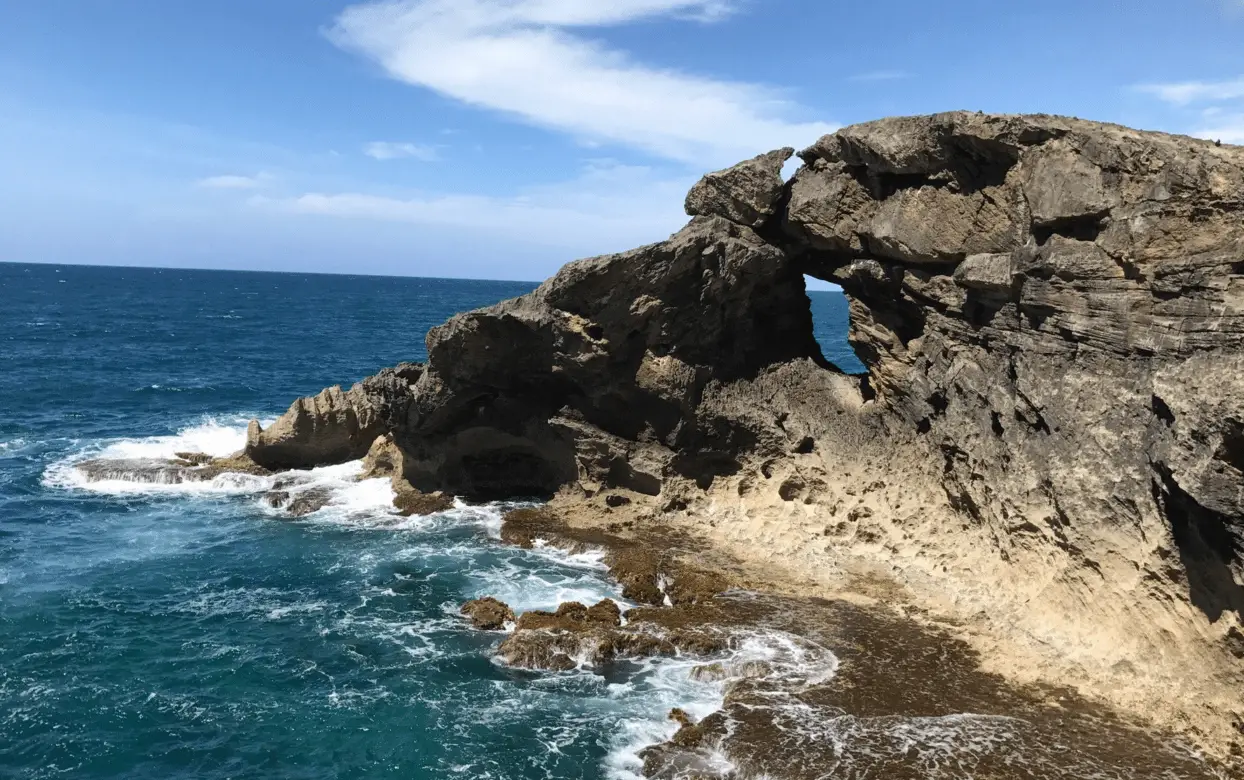 Old San Juan
It probably goes without saying but a trip to Puerto Rico without a visit to the historic town of Old San Juan wouldn't be complete. The 8×10 block area of Old San Juan dates back to to the 16th century and is the perfect place to explore on foot or grab something to eat. And no trip to Old San Juan is complete without visiting the historical fort of Castillo San Felipe del Morro.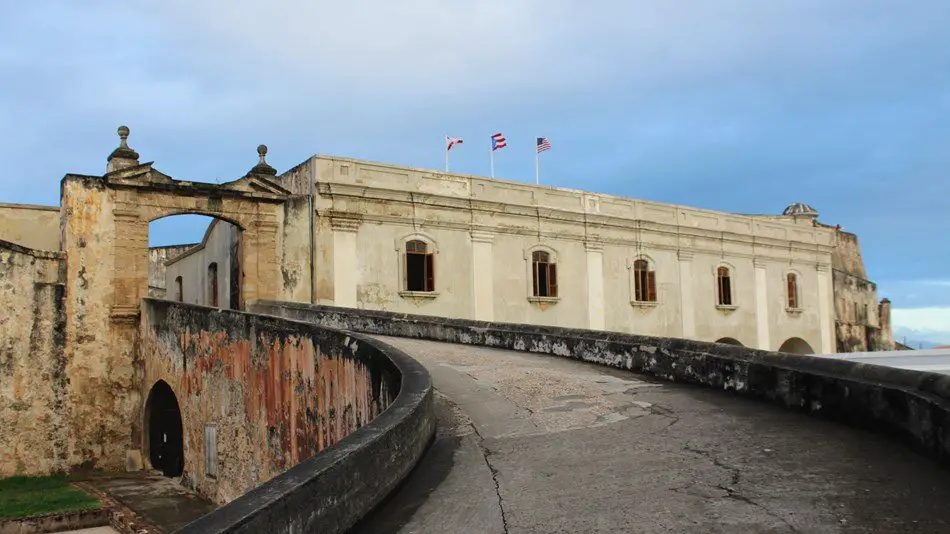 Making the Most of Puerto Rico's North Coast
Puerto Rico is amazing from coast to coast and the North Coast is no exception. These 5 places are some of my favorites but don't limit yourself when visiting the island. If you have time to visit El Yunque Forest, Culebra, and Vieques make sure you do.
My Favorite Travel Gear