Best Travel Rewards Credit Cards
Credit cards can be a great travel hacking jump starter. They can offer huge mileage bonuses for signing-up which leads to free flights. You can build a war chest of frequent flier miles off of credit card bonuses alone.
I do not like to rely on travel credit cards for travel hacking but they are a large part to earning free flights. You should use travel rewards cards to buy things you are already paying for every month. This means gas, groceries and bills can all be put on the card. Never spend money just to earn points and miles. Simply use this in place of your debit card and pay it off every month. This way you are earning rewards from your everyday purchases.
Best Travel Rewards Credit Cards for 2013 that are great for travel hacking.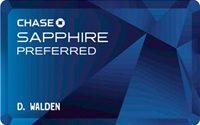 The card offers 2 points per dollar on every travel and dining dollar spent and you will earn one reward point the rest of your purchases. There is no annual fee for the first year and it is $95 after that. The 40,000 sign-up bonus is enough for a flight valued at $500. The minimum spend is $3,000 in the first three months.
Best Features
40,000 bonus points
2x the points (travel & dining)
No foreign transaction fees
7% annual bonus
20% off travel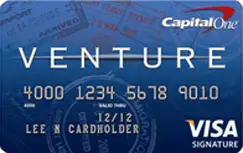 Capital One Venture Rewards Credit Card
This card is as simple as it gets. Earn double miles on every purchase and redeem them for free flights. Earn a 10,000 mile sign-up bonus after a $1,000 minimum spend. There is no annual fee the first year and it is $59 after that.
Best Features
Low minimum spend for bonus
2x the miles
No foreign transaction fees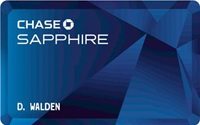 Not to be confused with the Chase Sapphire Preferred, this card offers a great travel rewards as well. Earn 10,000 bonus points when you sign-up and 1 point per dollar on all purchases (2 points per dollar at restaurants). The minimum spend is significantly less at $500 in the first three months.
Best Features
No annual fee
Bonus points on travel purchases
Points never expire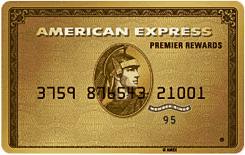 This is a great business card for anyone (not just businesses). Earn triple miles on airfare purchases and 15,000 bonus miles once you reach $30,000 in spending. The sign-up bonus is a strong 25,000 miles with a potential for 40,000. There is no annual fee.
Best Features
No annual fee
Triple miles on airfare
British Airways Signature Card
Earn 50,000 Avios with a low minimum spend of $1,000 in the first three months. You can earn up to 100,000 Avios a year with this card.
Best Features
High sign-up bonus of 50,ooo Avios
Low minimum spend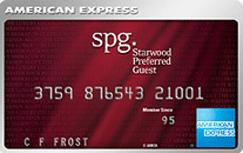 Starwood Preferred Guest from American Express
Don't confuse this for just a hotel rewards card. The points earned with this card can be transferred to almost any airline. A bonus of 5,000 miles for 20,000 points transferred is a great perk. No annual fee the first year and $65 after that.
Best Features
Flexibility to redeem points on almost any airline
Many ways to earn bonus points
Chase offers a large bonus of 50,000 points for this card. The minimum spend is higher at $5,000 in the first three months. It is good towards $625 in travel once you reach the minimum spend.
Best Features
High sign-up bonus
Points don't expire
Earn 5 points per dollar on business expenses
Credit card miles and points bonuses are the easiest way to grow your frequent flier mileage bank quickly. You can apply for business credit card if you are simply a blogger, consultant, or freelancer. You don't need to be running a small business to qualify. Signing-up for these cards and redeeming them will not hurt your credit. Manage them responsibly, pay off your balance and continue to earn miles.
Travel credit cards will allow you to see more of the world and spend less money. Redeeming frequent flyer miles has taken to places I have only dreamed about. Take advantage of what these companies are offering and start travel hacking.
Don't want to sign-up for credit cards? Good news because you can travel hack without using miles or points.
Also see:
Exclusive Travel Hacking Tips Delivered to Your Inbox Weekly!