Indonesia is home to more than 17,500 islands and probably best know for the island of Bali. Bali is a beautiful island to explore and spend a few days or even a few weeks. From the beaches the rice terraces it is a truly an amazing island in Indonesia. Most visitors divide there time among the three popular islands of Java, Bali, and Komodo. Each is only a short flight away from each other and each offers a unique side of Indonesia. I highly recommend going beyond Bali on your trip to Indonesia and spending a few days on Komodo and this is how you get there.
How to Get from Bali to Komodo Island
The Komodo dragon, the largest lizard on Earth, calls this island home. This is reason enough to travel to  Komodo island but there is plenty more to see. Komodo island offers hiking, diving, pristine beaches, and incredible waterfalls where you can cool off after a long day exploring.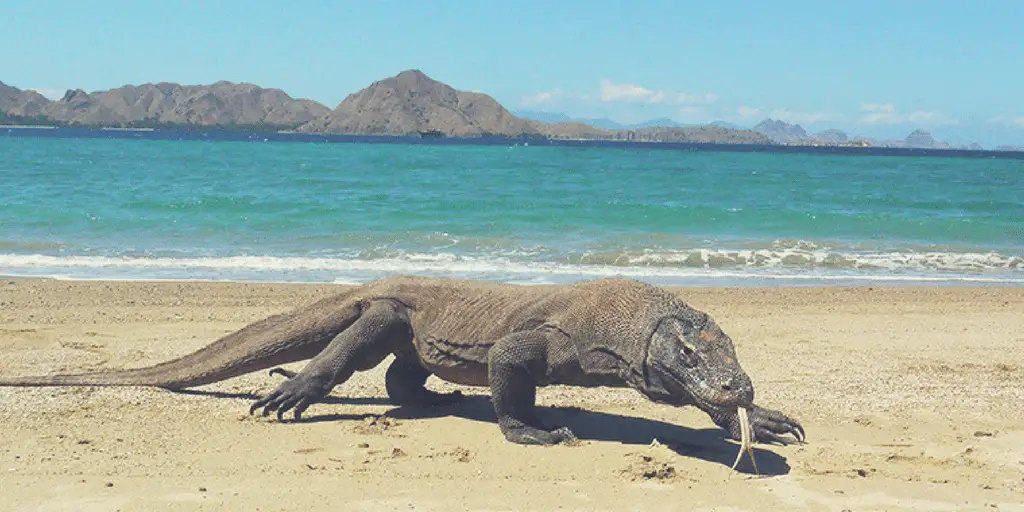 However, you can't fly directly to Komodo and instead must fly to Labuan Bajo which is  located in West Flores. This isn't a problem and is actually where most people set up home base to explore the surrounding areas such as Padar Island, Rinca, and Komodo. They are only short boat rides away once you have reached Labuan Bajo.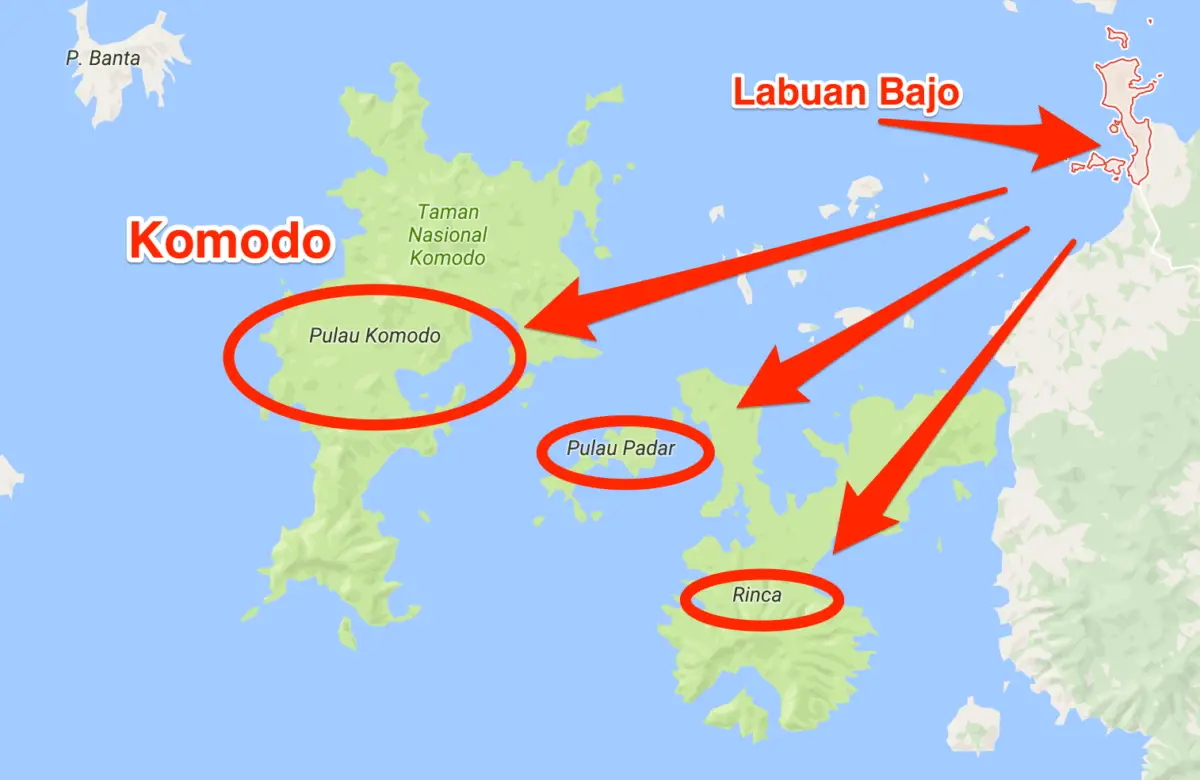 The flight from Bali's Denpasar airport to Labuan Bajo on Flores Island takes around 75 minutes and flights are generally cheap. There are multiple flights to Flores daily so finding a flight shouldn't be a problem.
A quick search on Skyscanner shows roundtrip flights from Bali for under $100. This can vary by time of year but overall these are good deals on flights from Bali to Komodo Island.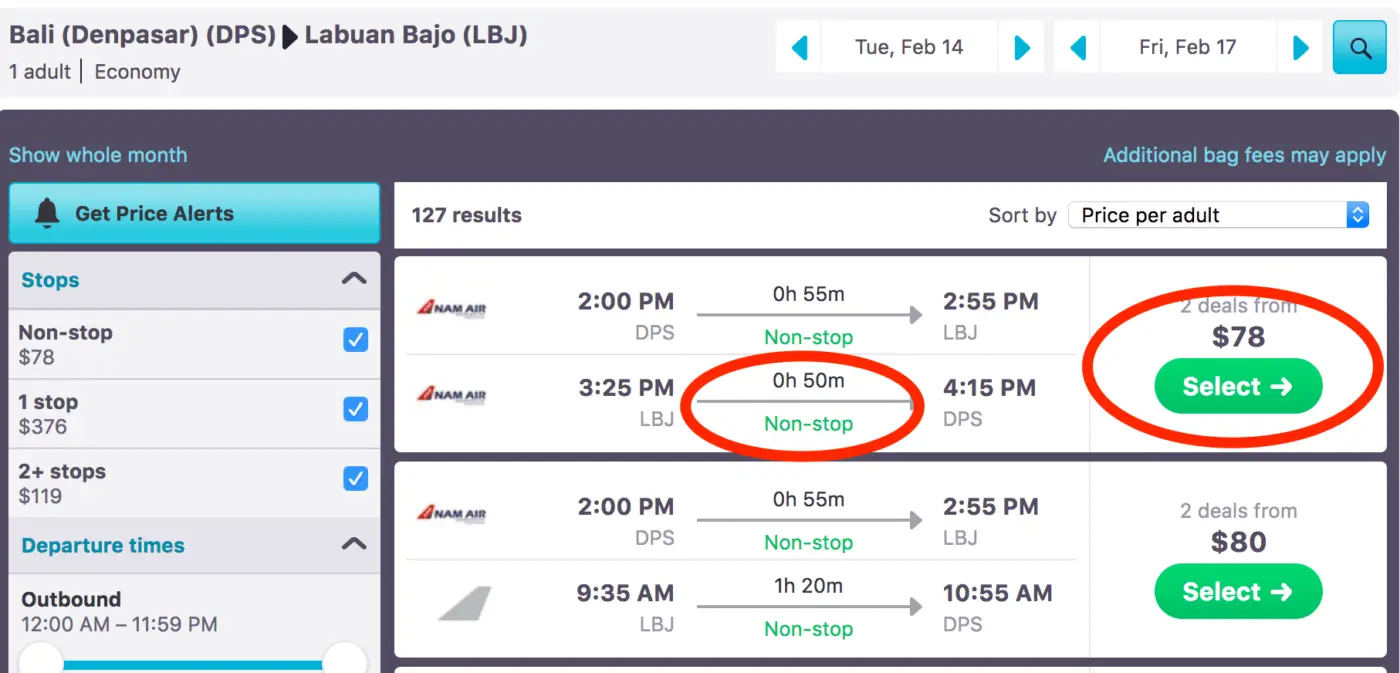 The Gateway to the Komodo Islands
When you land in Labuan Bajo you are in the perfect place to explore Komodo Island and the nearby islands such as Padar Island and Rinca as well. The entire area is full of beautiful places to explore.
I'd recommending planning ahead while you are in Bali if you want to go diving or book tours to surrounding islands by boat. You can make arrangements on arrival but it all depends on your travel style. Komodo Island is well worth a side trip from Bali, Java, or anywhere in Indonesia. With over 17,500 islands you'll never run out of things to do in Indonesia.
Book your trip to Indonesia and start planning now. Check out these cheap flights on Skyscanner.
More from Indonesia
My Favorite Travel Gear
I carry a 20 liter day pack from Peak Design that holds 2 cameras, a drone, back up batteries and other daily travel essentials. If you're curious about my favorite travel gear you can check them out below.
Photos via RemoteIslands.com, theblondeabroad.com