Starting a travel blog has taken me around the world. I have traveled to more than 95 countries and have been blogging about it every step of the way. It has been an amazing experience and become my full-time job. Triphackr has grown into a top 50 travel blog and even one of the Travel Channel's favorite blogs. Travel blogging is a dream job and this guide will show you how to get started.
How to Start a Travel Blog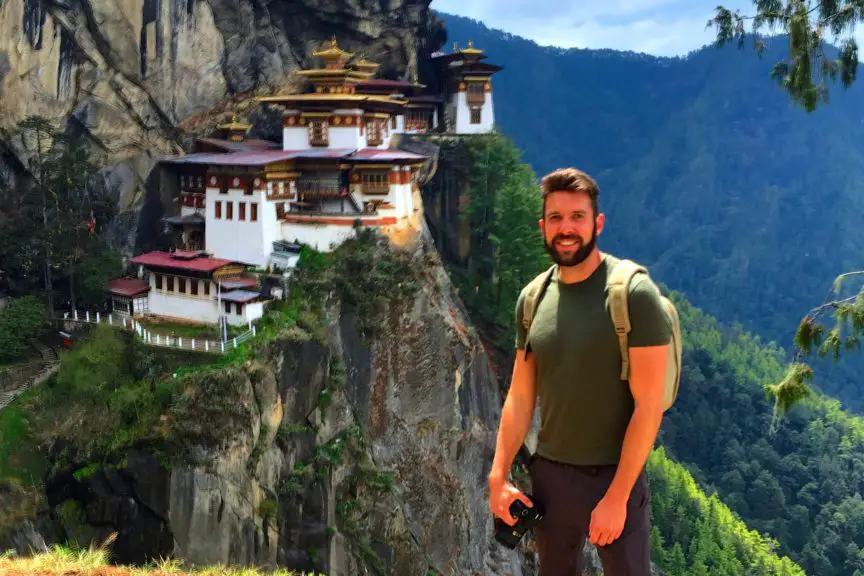 I receive emails and comments every day about how to start a travel blog. I don't want to tell anyone travel blogging isn't a dream job because it is but that doesn't mean it is not hard work. Creating content for Triphackr, brands, and tourism boards is time consuming but it is enjoyable work so I can't complain.
I want to show you how to get started. Anyone can start a travel blog but the key is sticking with it. Traffic and paid writing jobs don't come overnight but they do come eventually.
Many of my travel blogger friends get paid to travel the world full-time. Most have more than one income source but some use their blog as their main source of income. To make money as a travel blogger and get paid to travel you will need to create an interesting brand and sharable content. It won't happen immediately but you can get there if that is your goal. Let's get started on how to start a travel blog.
1. Start with a Good Name
The name of your blog is the critical first step. Today there are so many travel bloggers and many popular domain names are taken. Get creative and keep your name short. You want to be original more than anything else.
What to Avoid When Picking a Name
Do not pick a name with: Nomad, Vagabond, Adventurous, Travels, or Backpacker.
You may know my friend Nomadic Matt as the most popular travel blogger on the planet. He was one of the first nomads and many have copied him since. There was room for more than one nomad at the beginning but not anymore. The same goes for travels, adventurers, and anything you have seen over and over again among travel bloggers. Liz, of Young Adventuress, said it best, "you have to stand out."
Be original and pick something that defines your travel style.
Do not choose a name with a number, hyphens, or anything difficult to spell.
There are plenty of popular blogs that break these rules. However, people like Gary Arndt, of everything-everywhere.com, have been around forever and it doesn't matter that he has a hyphen in his domain. If you are new to travel blogging picking a domain like that will make life more difficult. Keep it simple and original.
Use a thesaurus to find alternatives to your favorite names. Be creative and keep it simple. Focus on keywords that describe your blog.
Are you a budget travel blog? Are you an adventure blog or will you focus on backpacking through Southeast Asia? Whatever your travel niche stick to it and use your name to help describe who you are.
There are so many travel blogs today it important you stand out and be original. That starts with your name.
If you are really struggling for ideas try using a domain name generator to brainstorm ideas. It might not lead to your actual domain name but it might help you find something you like.
NameStation will combine keywords, shorten them, blend them, and even find alternative domains for you that are similar.
2. Buy Your Domain Name
Buy your domain name once you have chosen an available one.
You can purchase your domain name on BlueHost, which is one of the most popular hosting sites as well. BlueHost can help you with steps 1,2, 3, and 4 in this guide when you are ready to start your travel blog. From finding an available domain name for your site to hosting and installing WordPress BlueHost is a great service.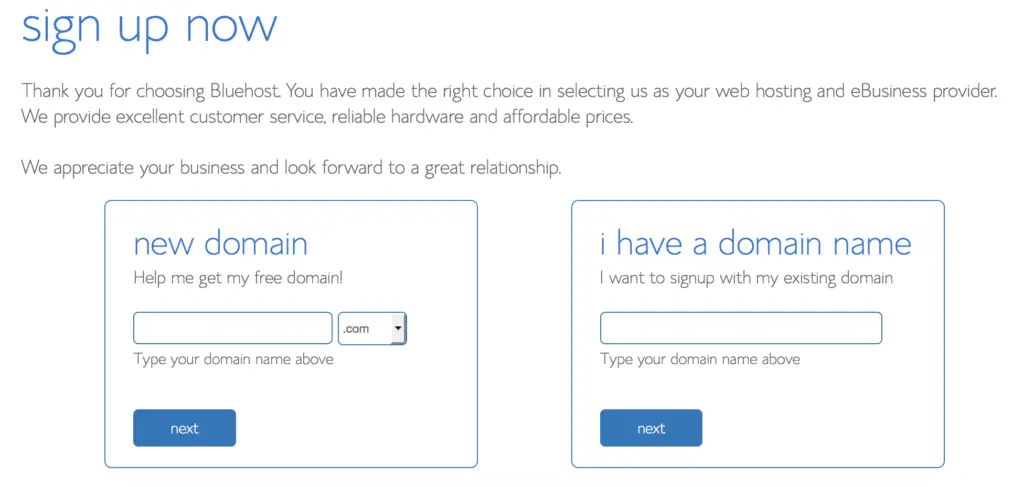 3. Host Your Blog
What is a host? Don't worry if you have never hosted a site before because it is simple. Hosts are where all of the data for your site is stored. There are many hosts available for blogs but a favorite of mine is BlueHost.
Personally, I use WP Engine.
WP Engine is lighting fast, has incredible customer service, and can handle the traffic I need for Triphackr. However, it is a lot more expensive than BlueHost.
I started off with HostGator but I haven't had the best relationship with them, which is why I now recommend BlueHost to anyone starting a travel blog.
They are affordable, easy to work with, and reliable.
Choosing a Hosting Plan
BlueHost offers a few options for hosting your site. The Plus plan is probably the best choice starting out. They do offer dedicated WordPress hosting plans that are a little more expensive as well. It is not necessary to buy those plans right away. You can always upgrade your hosting plan later on.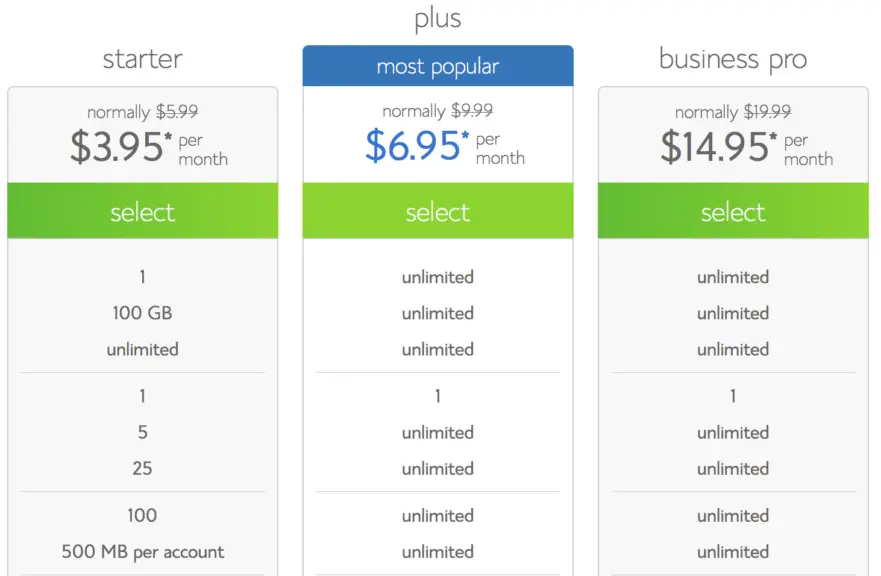 BlueHost vs WP Engine
BlueHost is considerably cheaper for starting out. The cheapest WP Engine plan is $29 month and I now pay $99 month since my traffic has increased a lot.
If I was just starting out I would start off with BlueHost. It is cheaper and reliable. However, if I had known where my site would be now it would have made sense to simply start off at WP Engine and let my site grow into the bigger and faster host. When you switch hosts it requires migrating your site to a new host. Site migration is something you won't need to think about for a while but it is something to think about for the long term.
The choice is yours and you can't go wrong when picking of these great hosts.
4. How to Set Up Your Blog on WordPress
WordPress is a free platform to run your blog on. It is the most popular and almost every travel blogger I know runs their blog on it.
The first thing you may notice is WordPress will host your site for free but you do not want to do this.
Why? Triphackr.com would look like wordpress.triphackr.com and that does not look good when promoting your brand or directing people to your site. Use WordPress but do not host your site on it.
Why use WordPress? Yes, there is blogspot and other blogging platforms out there but do not use them. WordPress is the best for good reason. It is easy to install and there are thousands of themes and plugins available for you to use. When you have questions about your travel blog other bloggers will know how to help you since they also use WordPress. The bottom line is use WordPress.
Installing WordPress
This is a lot easier than you think even if you have absolutely no web development skills. Sites like BlueHost have 1-click installation making it as easy as possible for you to start your travel blog. WP Engine is slightly more technical but they do offer walk-throughs and assistance if needed.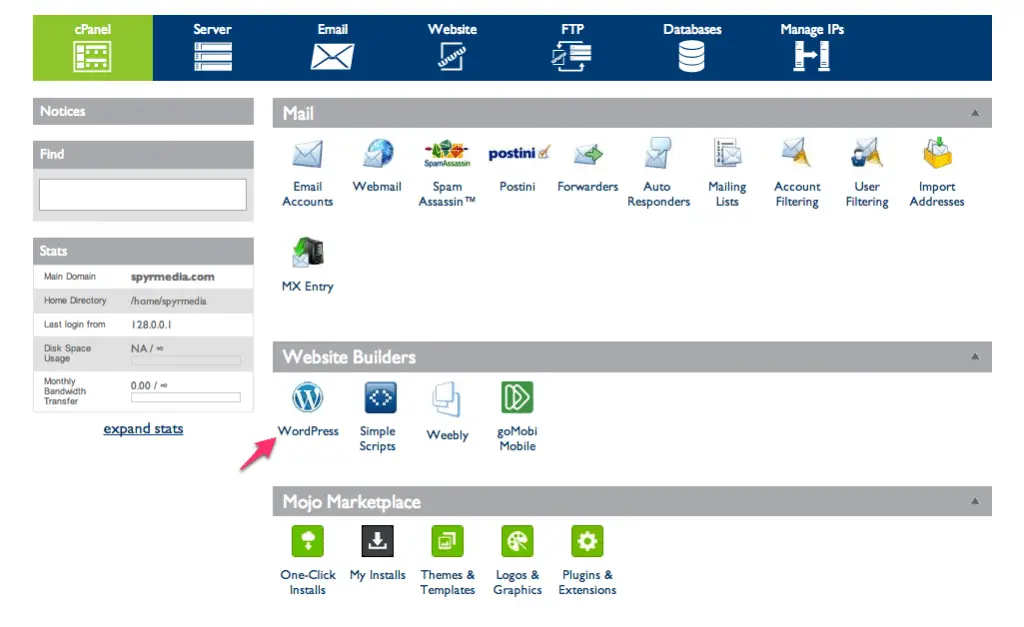 5. Buy a WordPress Premium Theme
The great thing about WordPress is there are already thousands of beautifully designed themes that you can install right away.
I have used many free themes over the years and I strongly advise against it now. Premium themes costs as little as $40 and look a lot more professional than the freebies. Plus, most theme developers will help you out if there are any issues with the premium theme.
Each theme can be customized to look completely original or use it just like you see it in the theme previews on ThemeForest.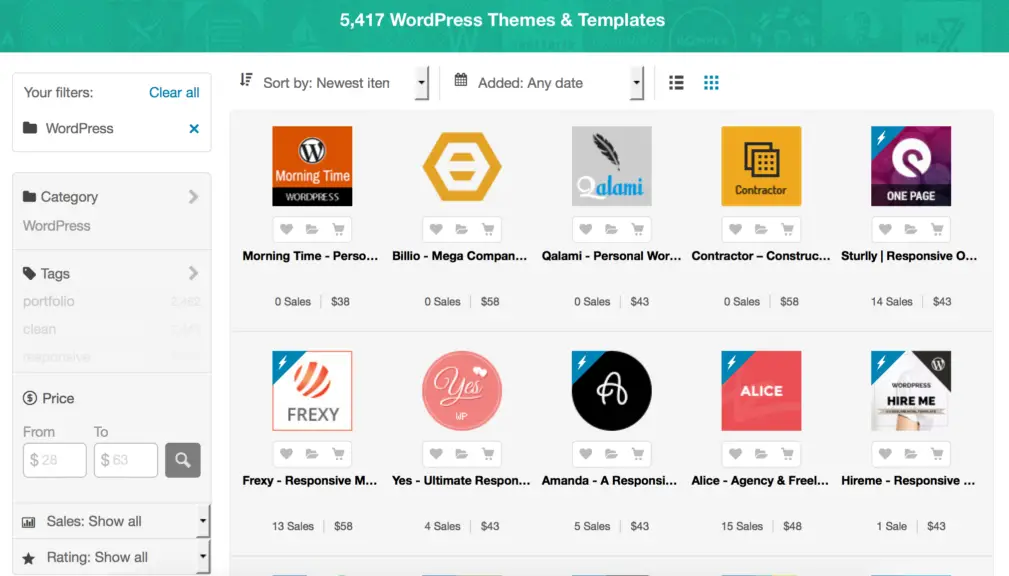 Which Theme to Buy?
If you are going to use WordPress be sure to filter your search by only WordPress themes. From there you can narrow the search by category and type to find a theme that fits your style.
Important things to remember:
Buy a responsive theme. What is a responsive theme? This means your site will adjust to any type of device. Tablet and mobile phone traffic is very important to sites today and without a responsive theme Google will penalize your site in the mobile search results. Most new themes made today are responsive but be sure to preview your theme before you buy it and look for the words responsive to make sure it is compatible with all devices.
Alternatives to ThemeForest
There are too many sites selling themes to mention and if you google "premium wordpress themes" you will see what I am talking about. There are simply too many to choose from but luckily I have success with a few sites that will share with you.
Thesis Theme for WordPress is one of the more popular themes available for bloggers. It is incredibly customizable which makes it widely used. However, it will require more back-end knowledge about basic web development skills to achieve the look you want on your blog.
Many travel bloggers use it but for getting started I recommend a simple theme but that is up to you after you take a look at your options.
More info about The Thesis Theme for WordPress
WordPress Theme Links
ThemeForest -Thousands of Great Options
The Thesis Theme for WordPress– Popular Theme
6. Install the Best WordPress Plugins
What is a plugin? If you are familiar with WordPress you know exactly what they are and if not no worries they are incredibly simple. You can look at plugins like add-ons or apps for your blog. They are additional features for your site and many are free. Some of my favorites are premium and can be purchased at a reasonable price.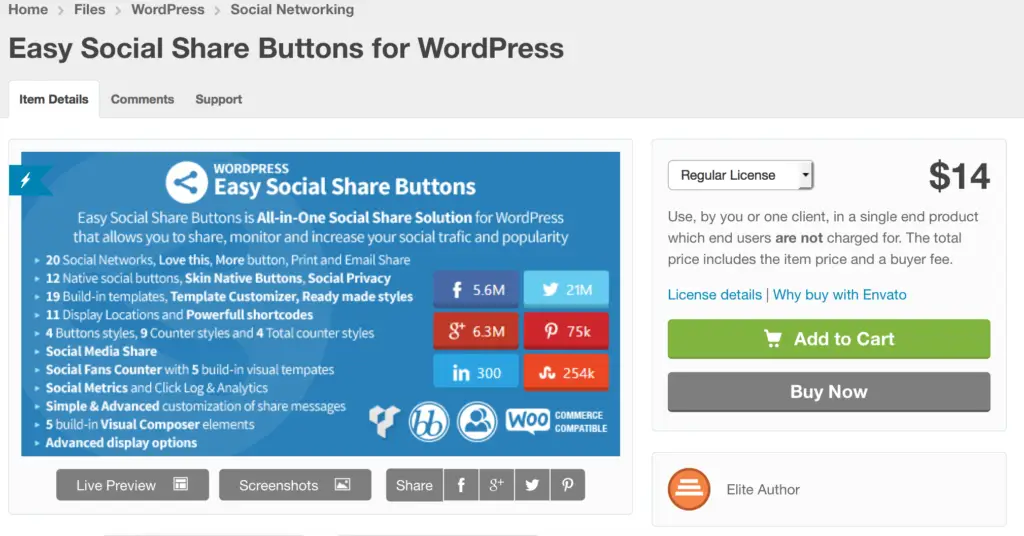 It is important to remember not to install too many plugins. They will slow down your site and page load time. Stick to a few awesome plugins and keep your site running fast.
Best Free Plugins for WordPress
Best Premium Plugins for WordPress
I purchase my premium plugins at CodeCanyon. This is part of Envato which is where ThemeForest can be found as well. Independent developers create WordPress plugins and sell them here. They range from a few dollars to $20 or more. The cost varies based on the type of plugin.
Easy Social Share Buttons– This is a must for sharing content on Triphackr. You can customize the look and placement of the share icons as you see fit.
There are countless more but those are some of my favorites and used by some of the best travel blogs. Add plugins as you need them but don't add too many and slow down your site.
7. Get All Your Social Handles
Even if you are not ready to launch your site yet it is important to secure all of your social media accounts with your name. Lock those up and make sure there is nobody out there with the same name.
Be Active on Social Media
It is important to become active in these social communities. By sharing travel content, interacting with fellow travelers, and engaging your audience you will increase traffic and readers on your site. Social media can be time consuming but set aside time each day to share content and interact with other bloggers and followers.
8. Join Superstar Blogging

Starting a travel blog can seem a bit overwhelming. The truth is it's not easy but it is a lot of fun. Travel bloggers are a helpful group of people and they want to see their coworkers succeed. When I started I didn't know any travel bloggers but I was fortunate to find Nomadic Matt's site and course to help me get started. I'm sure you know he has the most popular travel blog in the world and also runs an amazing travel blog course called Superstar Blogging. It is a program he created to help new bloggers as well as bloggers who need to take their blog to the next level.
Matt's course helped me get started and learn everything from the basics of blogging to becoming an SEO master. Without his guidance Triphackr would not have been where it is today and I highly recommend his course.
Nomadic Matt's blogging course was the smartest investment I've ever made.
He will help take your blog to the next level and be there to answer questions along the way. Nomadic Matt offers courses on travel blogging, travel photography, becoming a videographer, and travel writing. You are going to learn a lot so check out the courses below from Superstar Blogging.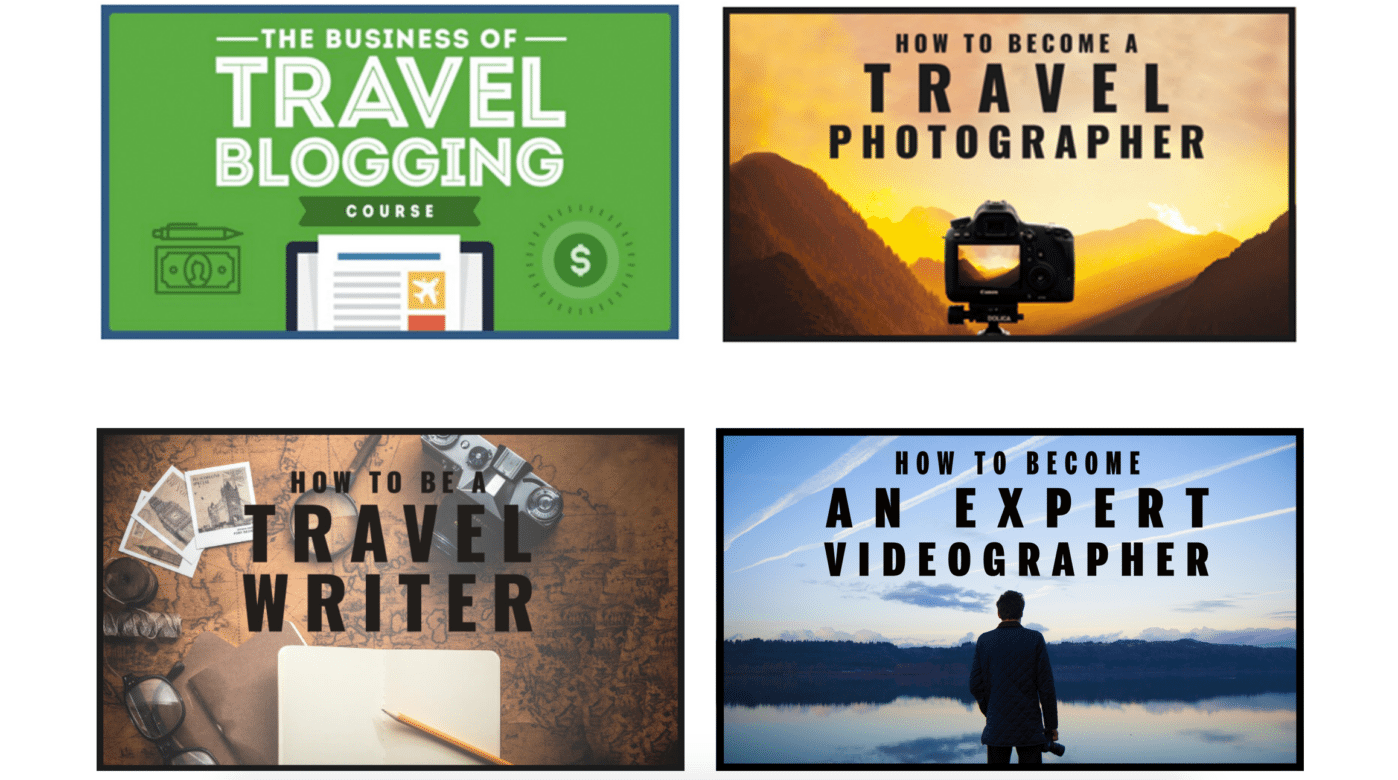 9. Start Creating and Sharing Content!
The best way to get started is to start blogging! Set-up your site and start writing everyday. Share your experiences, get active on social media, and get to know your readers.
Remember: Building an audience takes time
You aren't going to have readers coming in after the first week. When I started Triphackr I think only my mom and and a few friends were reading my site.
Triphackr reached around 2 million people last year but that didn't happen overnight and it can be frustrating at times. The only way you are going to grow your audience is by creating content that is useful and sharable. Creating cornerstone content and resources on your site that will bring people back to your site is key.
Have fun and start travel blogging!